AUTHOR TED RIST HAS PASSED AWAY
I googled writer F.G. Rist's name this morning and was shocked and saddened to discover he has died.
I don't know why I searched for his name or why he's been on my mind for the past month or so. I don't know why I didn't pick up the phone and call him.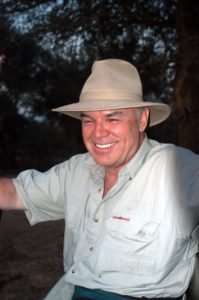 We met when we were both in the same writing group in Florida and he let me read a book he was working on at the time called Mystic Dancer. It was only three quarters of the way written at that time, but the book haunted me for many years after.
When Ted – as his friends knew him – left the group first, it felt as if he took my enthusiasm with him. I soon followed; his writing was the only one that interested me as the other members were new to the field and it showed.
We lost touch, but every once in a while his book would pop into my mind. I tried to find him online but had little luck, until one day – about 15 years after our writing group days – I mentioned him in a blog post on my website. I wanted to know what the ending to his story was. I wanted to know if he ever published it.
Coincidentally or not, he happened to google his own name one morning shortly after I had made my post. That's what people did when social media and the Internet were fairly new and growing in popularity. Up came my blog post, asking if anyone knew where Ted Rist was or if he had finished his book.
He left a brief message typical of his dry sense of humor: "This is Ted. I hear you're looking for me."
I called him back and we spoke at great length about his book. Yes, he had finished it, no it wasn't published, and was currently lying in the bottom of his desk drawer. I implored him to dust it off and get it published. He asked me if I was interested in rereading it, now that it had an ending, and said he'd appreciate any insights I could give him. He sent me a rough copy and I couldn't put it down. It is one of those books that you keep reading in bed, long after you should have turned off the lights. Please publish this, I begged him. It was a story that needed to be told.
Ted was a private pilot and polo player, but in another life, he flew planes in Vietnam. Mystic Dancer is a story based on real people and Ted's own experiences as a pilot during the secret war in Laos. We spoke many times over the next two years, and finally in 2011, he published his book on Amazon. He sent me a copy with this handwritten note on the inside cover:
For my very good friend, Kim:
Thank you so much for your help and support and thoughtful comments on Mystic Dancer. You know how long the road has been, but it's finally in print. This is copy #2 and it's for you. I hope we can meet again and sit and talk.
Your grateful friend,
Ted Rist
Mystic Dancer is a page turner, for anyone looking for a well written book that's rich in well-developed characters and suspense. The plot is heart pounding and unforgettable and will stay on your mind long after you've finished reading the book.
After publishing it, Ted moved to Georgia for a few years to work on his next book. I'll never know how that went or if he finished it. The last time we spoke, he had moved to Idaho where he bought a ranch so that he could raise horses.
I'll always regret not having one last conversation. He was deep, sensitive and intelligent. His was a life well lived – writer, polo player, pilot for Nelson Rockefeller, the Boston Red Sox and other big wigs, a fly fisherman who found his catches all over the world. He was good looking and self deprecating, charismatic and intriguing.
Our talks were mainly about writing and what makes a well written story and the challenges of facing the keyboard each day. I'll forever be grateful for his advice on character development and for placing that call back in 2009.
This morning, I went for a walk and called his number. It was still active and went to voice mail. I left a message, hoping it was all a mistake. I called it again, just to hear his voice. A few hours later, his brother phoned to tell me that Ted had died of pancreatic cancer. He'll be buried in Arlington National Cemetery as a war hero who was awarded the Silver Star for bravery.
Ted once told me that he hoped we could meet again one day and have a drink. I'll always be sad that we never did.
http://www.thepostnewspapers.com/…/article_8eb9a050-ad23-5d…